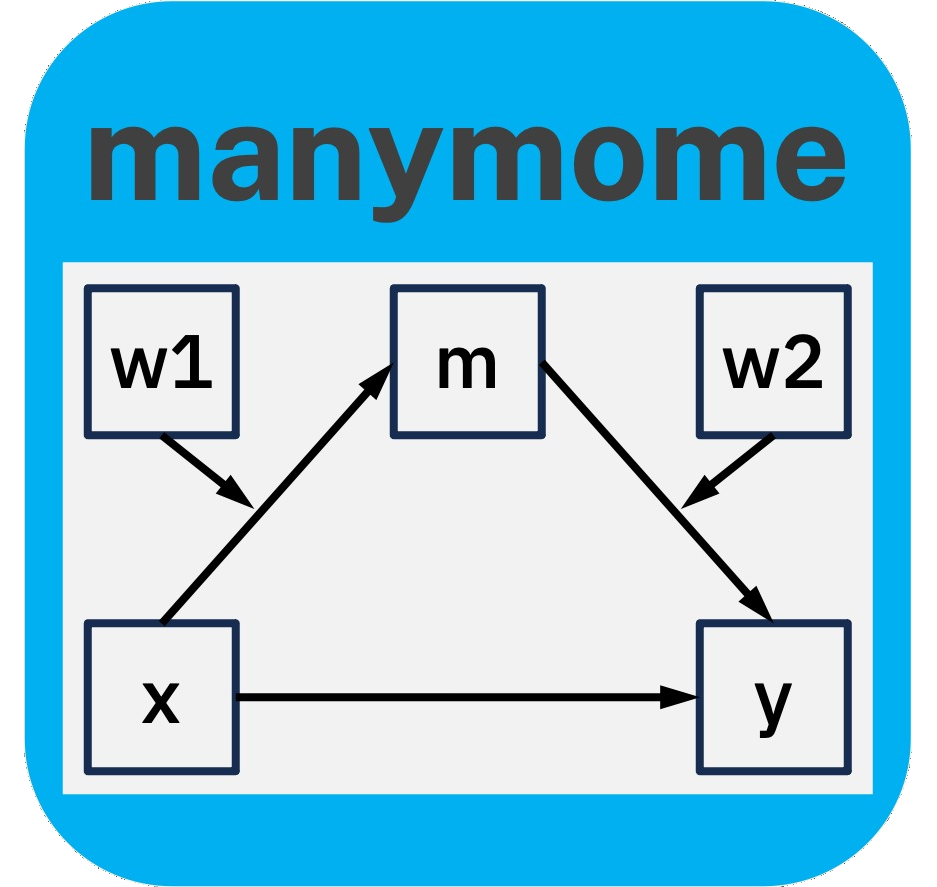 Monte Carlo Confidence Intervals with Multiple Imputation
Shu Fai Cheung & Sing-Hang Cheung
2023-05-03
Source:
vignettes/do_mc_lavaan_mi.Rmd
do_mc_lavaan_mi.Rmd
How It Works
When used with multiple imputation, do_mc() retrieves the pooled point estimates and variance-covariance matrix of free model parameters and then generates a number of sets of simulated sample estimates using a multivariate normal distribution. Other parameters and implied variances, covariances, and means of variables are then generated from these simulated estimates.
When a \((1 - \alpha)\)% Monte Carlo confidence interval is requested, the \(100(\alpha/2)\)th percentile and the \(100(1 - \alpha/2)\)th percentile are used to form the confidence interval. For a 95% Monte Carlo confidence interval, the 2.5th percentile and 97.5th percentile will be used.
The Workflow
The following workflow will be demonstrated;
Limitation
Monte Carlo confidence intervals require the variance-covariance matrix of all free parameters. Therefore, only models fitted by lavaan::sem() and (since 0.1.9.8) semTools::sem.mi() or semTools::runMI() are supported. Models fitted by stats::lm() do not have a variance-covariance matrix for the regression coefficients from two or more regression models and so are not supported by do_mc().
Further Information
For further information on do_mc(), please refer to its help page.